Welcome to Engind, your trusted source for engineering information! On this occasion, we present to you an exciting engineering project carried out for the prestigious company Akan Cables, leader in the manufacture of European electrical cables. Join us as we explore the details of this challenging project.
Project: Akan Cables
Akan Cables is a company recognized for its excellence in the manufacture of electrical cables in Europe. In order to meet the growing market demand and stay at the forefront of the industry, they decided to undertake an ambitious project to expand and modernize their production plant.
Plot Surface: The project was developed on an extensive plot of 25,756.99 m2, providing ample space for expansion and optimization of the facilities. The choice of this strategic parcel allowed Akan Cables to take full advantage of its growth potential and guarantee an efficient operation.
Built Area: The built area totaled 18,409.62 m2, a considerable space that was carefully designed and distributed to maximize productivity and quality at each stage of production. Every corner of this surface was meticulously planned to ensure operational efficiency and compliance with the highest quality standards.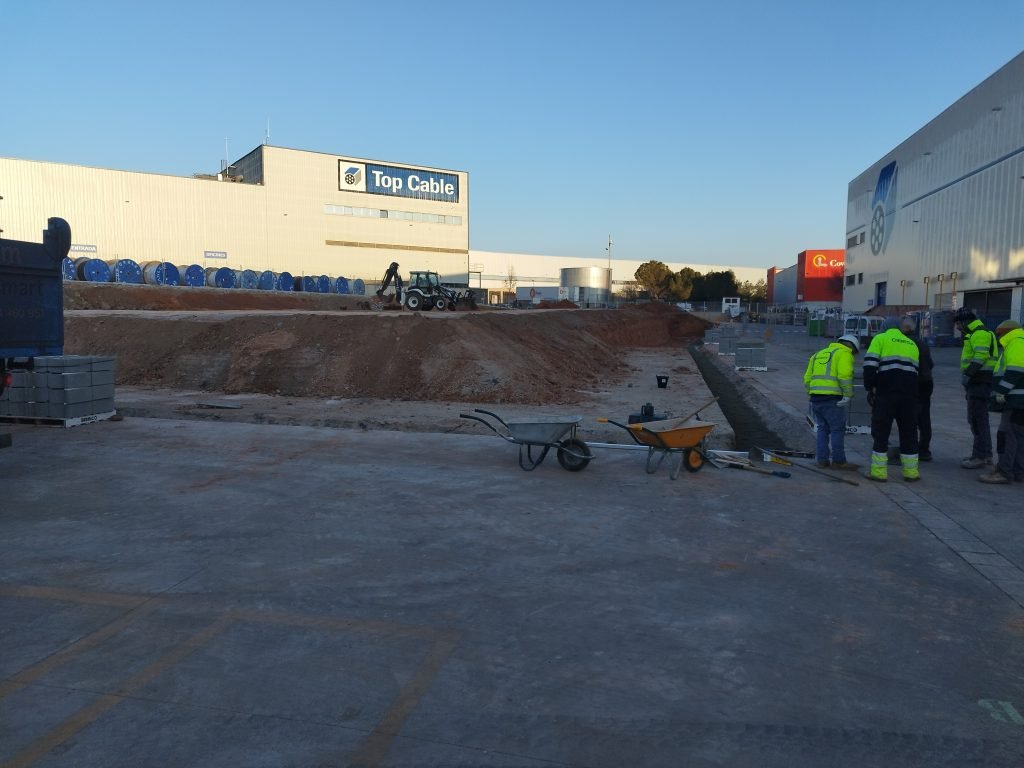 LOCATION
PI Room Plans
Sallent (Barcelona)
PLOT SURFACE
25,756.99 m2
BUILDED SURFACE
18,409.62 m2
CONSTRUCTION TIME
Finished